NCCI's vision is to function as a catalyst for higher education institutions to work collaboratively across institutions to employ effective methods to advance academic and administrative excellence.
To help carry out that purpose, we identify leaders of change throughout higher education to recognize them for their accomplishments and to help link them with their peers to further leverage the impact of their good work.
Each of our institutions of higher education has leaders of change, but given the diversity of roles that these leaders play in our institutions, they often go unrecognized. The Maury Cotter Leader of Change (MCLOC) Award identifies and celebrates these exceptional individuals whose efforts have resulted in significant impact in their institutions and beyond.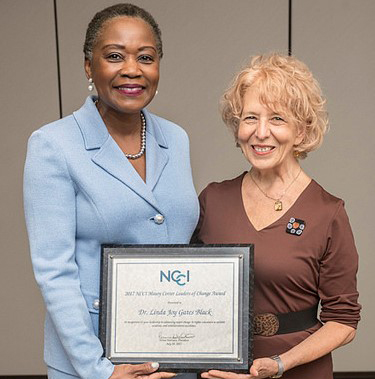 A Maury Cotter Leader of Change is an individual who has played a key role in advancing major change in higher education in academic and/or administrative areas. We are looking to recognize individuals who:
Have led change and innovation
Demonstrated outcomes and impact of those changes for the nominee's organization
Shared or leveraged change beyond their own organization
Had outcomes/impact that have been realized by others as a result of that sharing
Fostered a culture of innovation and collaboration
An email will be sent to the nominator to confirm the submission was received. A committee, composed of NCCI volunteers, will review materials to make a selection. One recipient will be chosen and notified in late April. One physical award will be given to the recipient, who will be recognized at the Annual Conference and in subsequent publications.
NCCI is no longer accepting nominations for 2023. The nomination period will open again in early 2024.